Friday Night Block Party
The Friday Night Block Party features a Beer Garden to "cure what ales you," food trucks serving up tasty belly-filling food, and of course incredible live music for you to dance the night away!
Get your raffle tickets as you enter for a chance to win a sweet Best of Waterbury gift package that includes all sorts of awesome swag. All proceeds benefit Revitalizing Waterbury.
Thank you to our Stage & Entertainment Sponsor Ben & Jerry's!
No pets allowed! Service animals welcome. Thanks!
Join us in our new location at 5 Pilgrim Park, on the lawn behind the Train Station!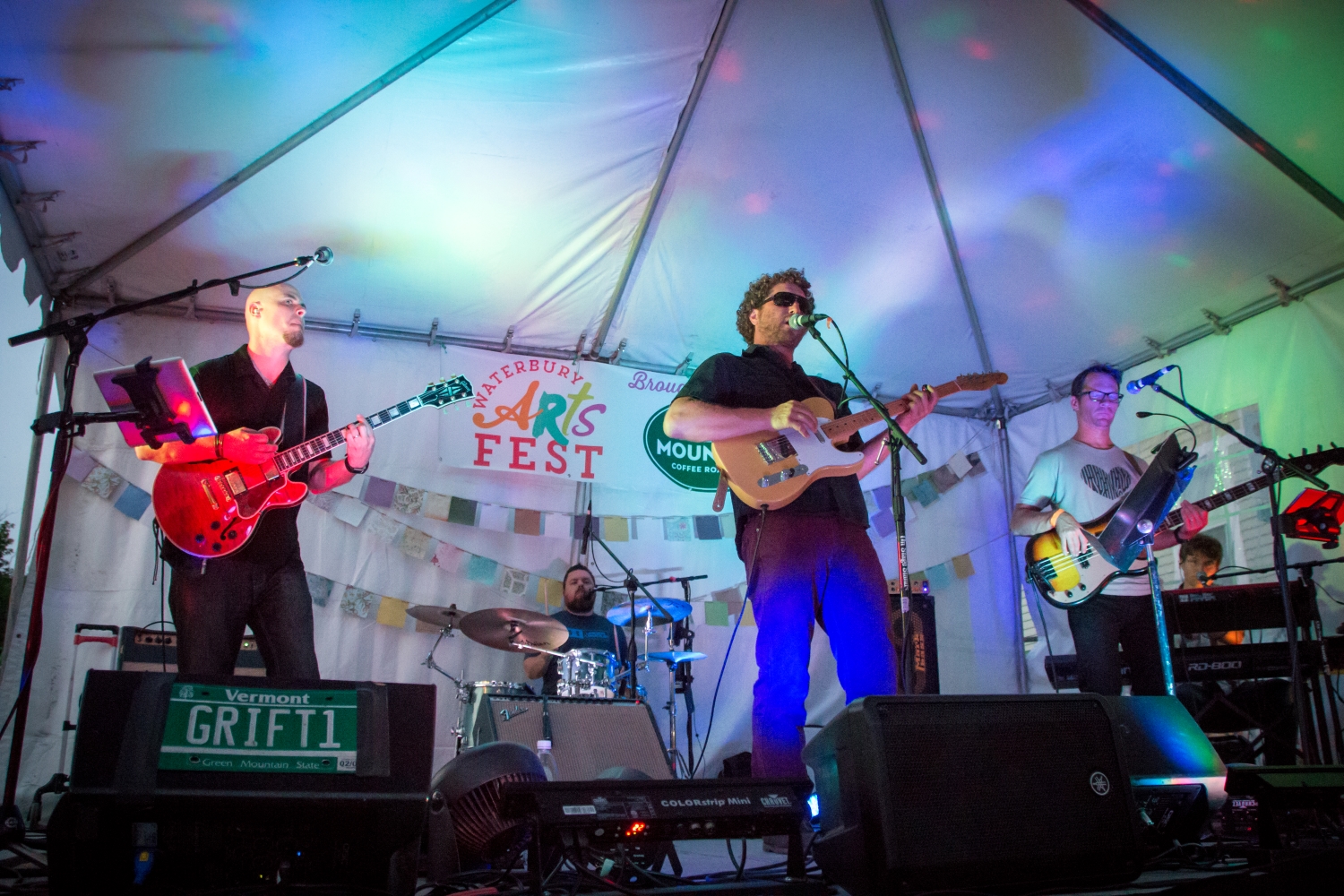 Schedule:
5:00 PM – GATES OPEN, BEER GARDEN & FOOD TRUCKS OPEN
PLEASE BRING YOUR ID for the Beer Garden! Children must be supervised. The event is free but there is a suggested donation of $5 per person or $20 per family – everyone who donates will get a raffle ticket for one of two prize packages loaded with art, swag, and other goodies!
5:30 - 7:00 PM – LIVE MUSIC STARTS WITH REID PARSONS
Reid Parsons is a Vermont native who plays soul-soaked Americana tunes, with tales of triumph and tragedy told through music included by folk, blues, and jazz traditions. She plays alongside local standout musicians: drummer Russ Lawton (of the Trey Anastasio Trio and Soule Monde), pedal steel player Brett Lanier (The Barr Brothers), and Emily Taubl (Vermont Philharmonic), alongside guitarist Steve Simollardes and bassist Josh Simon.
7:00 - 7:30 PM – SET BREAK
Grab a drink from the Beer Garden, stop by the food trucks for a refuel, and give your feet a break before the dancing resumes!
7:30 – 9:30 – THE GRIFT
Blending booty-shaking grooves and improvisation with radio-friendly hooks, witty lyrics, and tight vocal harmonies, The Grift has been rocking Vermont for over 20 years. The high-energy original music combines roots-rock, pop, and jam, and will be sure to get you up and dancing! The lineup includes Clint Bierman on guitar, mandolin, banjo, piano, and vocals; Jeff Vallone on drums, bass, guitar, turntables, and vocals; and Peter Day on bass, guitar, trumpet, and vocals.
8:15 PM OR SO… SET BREAK & RAFFLE DRAWING
Make sure you get your raffle ticket when you enter so you can win the fabulous prizes!
9:00 PM – LAST CALL
9:30 PM – EVENT OVER – GATES CLOSE!
You don't have to go home, but you can't stay here! We'll be buttoning up shop and prepping for Saturday's art market and other fun activities. Go check out the food and festivities at Waterbury's local bars & restaurants, and come back tomorrow!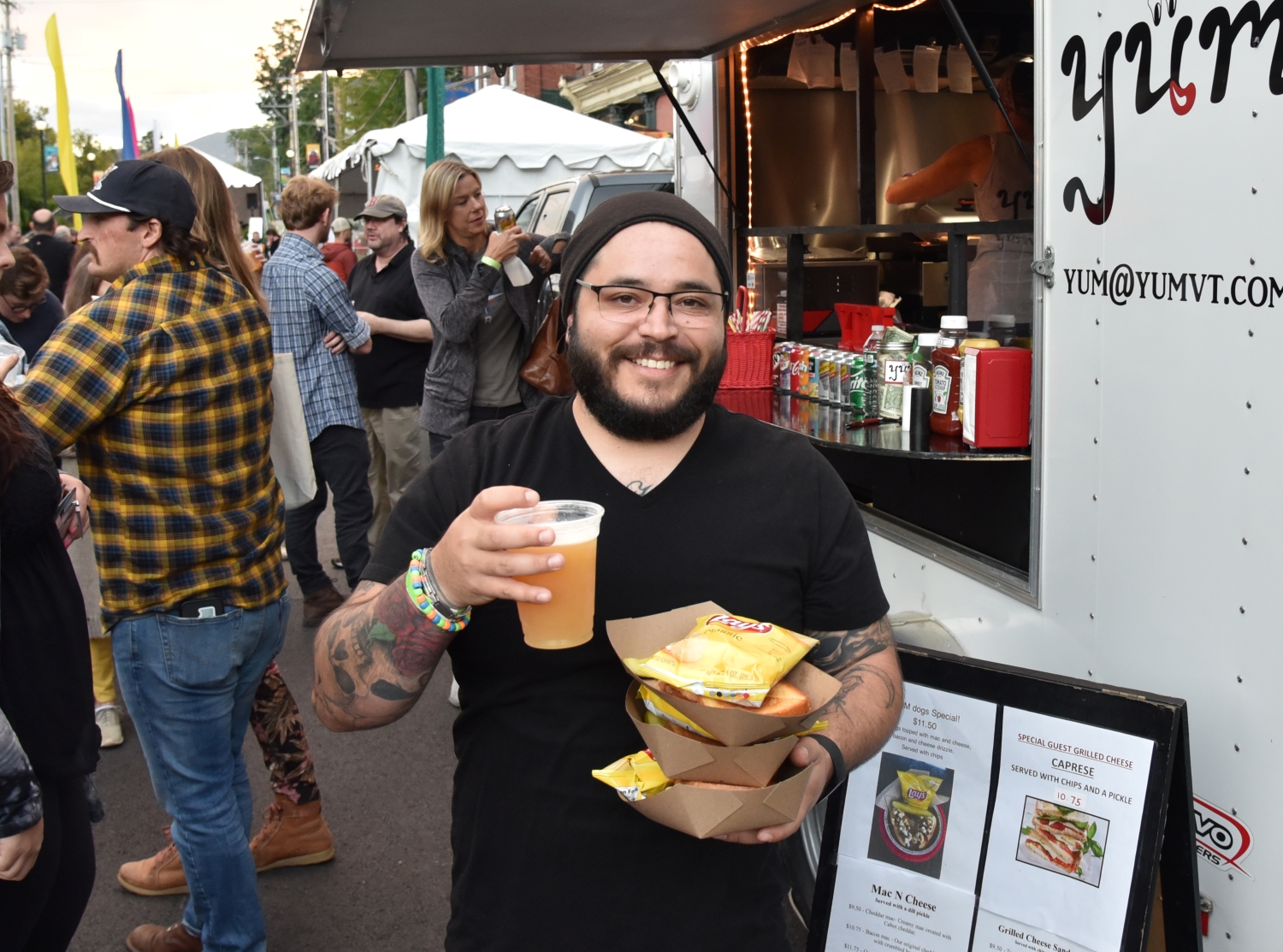 Food & Beer:
Ben & Jerry's – Our Stage & Entertainment Sponsor will also be serving up their delicious ice cream!
The Reservoir – One of Waterbury's most beloved watering holes will bring their bar to the Block Party, serving beer and cider under our tents. The bar is open from 5:30 - 9:00 pm, cash only. You must have an ID to get a wristband for purchasing drinks.
Howln Good Kettle Corn – Kettle corn popped right before your eyes and fresh squeezed lemonade - a winning combo!
Lauren's Cheesecakes – Creamy, delicious New York-style cheesecakes made in Waterbury with beloved flavors and swirls.
Paprika Catering Company – Argentinian empanadas connecting ingredients from the soil to your soul, made with love.
The Skinny Pancake – You know and love their crepes, with sweet and savory options full of fresh, local ingredients.
Woodbelly Pizza – Farm-to-table sourdough pizza, making a brief stop in their mobile wood-fired oven.
Yum - Great comfort foods and festival staples like hot dogs, hamburgers, snow cones.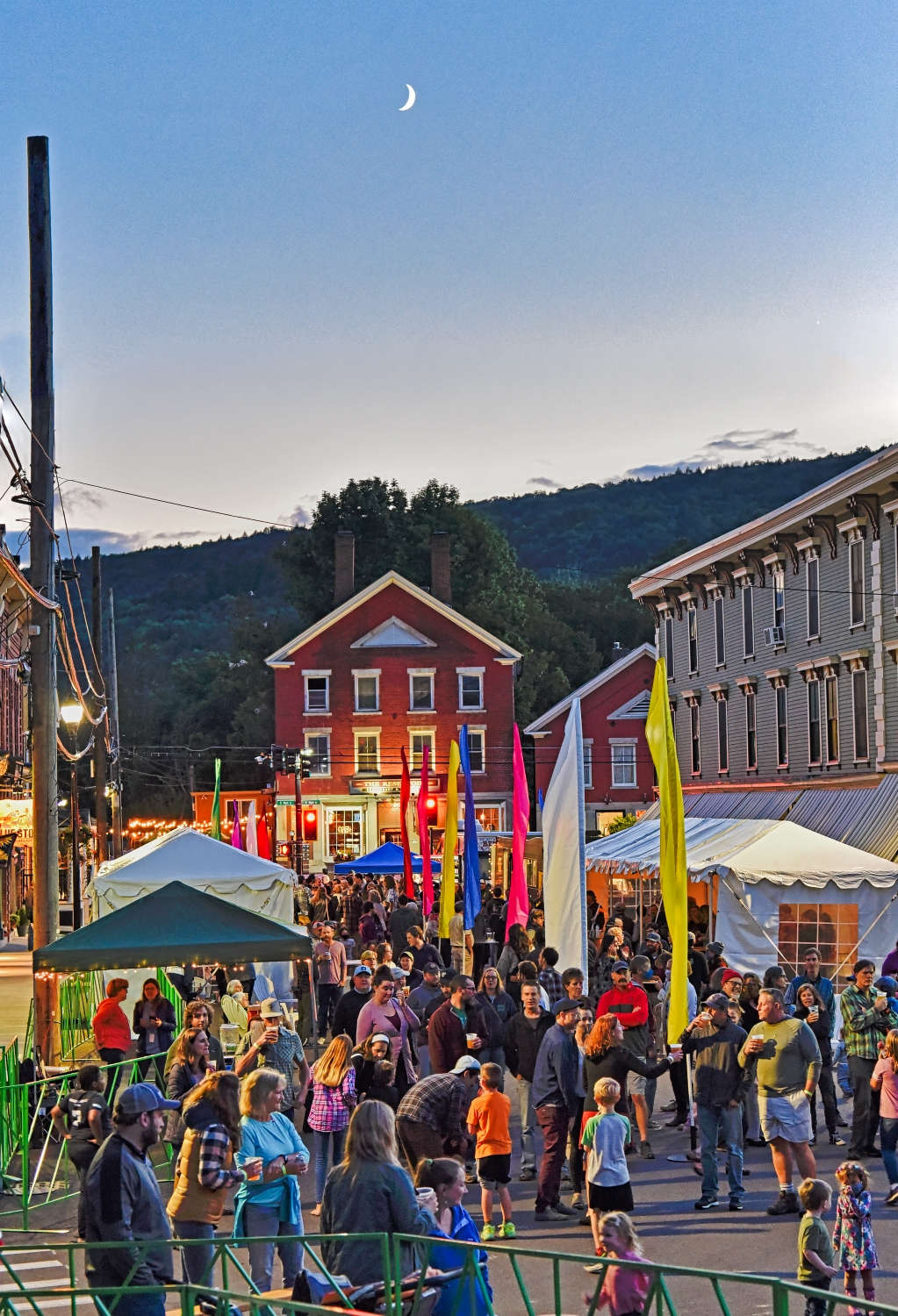 "Arts Fest is a destination event for Waterbury!"
— Arts Fest Attendee
"Great time as always!"
— Arts Fest Attendee
"Thanks for another wonderful event!"
— Arts Fest Attendee
"Wonderful event in Waterbury. Very well organized and advertised."
— Arts Fest Attendee
"I had the best time today! Wonderful customers and people. "
— Arts Fest Vendor
"Saturday was awesome! Loved all the vendors! "
— Arts Fest Attendee
"The Friday night vibe is fun!"
— Arts Fest Attendee
"RW creates festivals full of great music, food, and fun! Customers are all happy to be there! "
— Arts Fest Vendor
"It was so great to see my community out and about and having a great time."
— Arts Fest Attendee
"A great night! Excellent job by all involved! It's a must attend event!"
— Arts Fest Attendee
"I thought this was a great event in every way. Can't wait for next year!!!"
— Arts Fest Attendee